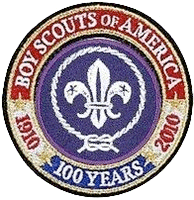 Boy Scouts World Crest Patch
Friday, September 14, 2012 from 6:30 to 7:30 p.m.
Cub Scout Sign-Up Night. Come join the fun and be part of Cub Scout Pack 99, celebrating its 17th year along with the 102th year anniversary of the Boy Scouts of America, and 82 years of Cub Scouting. Be part of the tradition today. View past events. click here!
Who: Boys 1st Grade- 4th grade: New and Returning Scouts, Leaders and Families
Where: Our Lady of Las Vegas School Field Picnic Tables
When: Friday, September 14, 6:30-7:30 p.m.
What to Bring: Returning Scouts- Class "A" Uniforms, New Scouts- Great Attitudes
Cost: $105 for returning Scouts $115 for new Scout includes 1 year subscription to Boy's Life Magazine
Additional Information, Requirements, and Uniforms: 1st grade (Tigers), 2nd grade (Wolf), 3rd Graders (Bear), 4th Graders (Webelos I) and 5th Graders (Webelos II)
Adult Leader fees are $15.
Contact Cubmaster Rob Adams for any question about Cub Scouting with Pack 99, radams_lv@msn.com or call (702) 877-5905